History & Development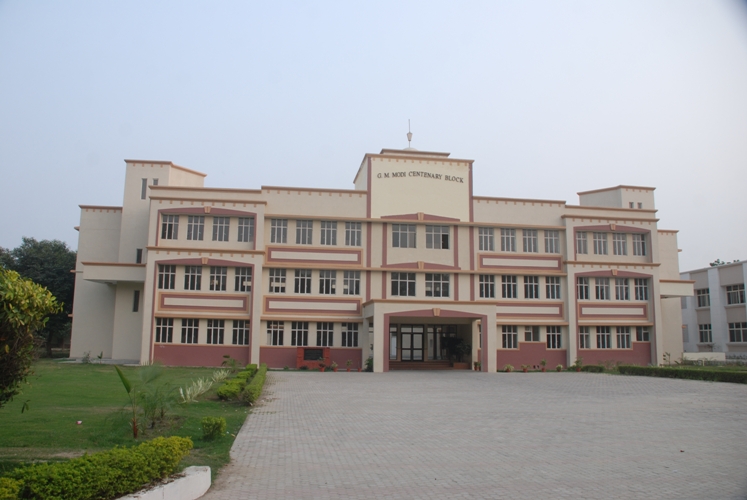 In response to a long cherished desire of the residents of Modinagar and its surroundings the Late Rai Bahadur Gujar Mal Modi (Padam Bhushan), a well known Industrialist and Philanthropist devoted to Education, founded this co-educational institution after the name of his wife Mrs. Dayawati Modi, a great lover of education herself, who was also nominated the President of the Board of Education of the school.
The School was formally inaugurated on 17th Feb. I973 by Mrs. Mariory Gregory, wife of the President of Rohm & Hass Co. Philadelphia, Pennsylvania, USA. The School is a member of National Progressive Schools Conference (NPSC), Sahodya, and is affiliated to the Central Board of Secondary Education, New Delhi (CBSE).
Situated on Hapur Road, opposite Modipon Ltd., the double storey building of the school has 58 commodious class rooms, well equipped Biology, Chemistry, Physics, Maths and Computer Laboratories, a Library cum Reading Room, Conference Room, an Art Room, Recreation Room, Music Room and Electronics Room. A separate Activity Building to hone extracurricular traits of the students adds to the pride possession of school. The Junior School building, situated a little away from the main building in the same campus, provides an ideal atmosphere for the tiny-tots. It comprises of 30 rooms. Its Foundation Stone was laid on 7th Dec. 1979 by Mr. Harnish Maxwell, President Philip Morris International, U.S.A.
Special features
U.K. MODI, PRESIDENT AND MRS. KUMKUM MODI, VICE PRESIDENT of Dayawati Modi Public School dedicated RAI BAHADUR GUJAR MAL MODI CENTENARY BLOCK in their father's memory on his 100th birth anniversary.
Rai Bahadur Guiar Mal Modi Centenary Block, fulfilling the long demanding need of the kids, especially catering to 2 1/2 to 6 years, has been constructed for the Pre-Primary classes. It is a 'state of art' building. To its pride possession, it has Amphitheatre, coveted Activity Centre, surrounded by manicured lush green lawns in an atmosphere cuddled away and free from the domain of senior children. This wing started functioning in session 2005-2006. Another special feature to retain their bubbling enthusiastic sunny childhood. There will be no formal examination from Pre-Nursery to V, to make learning real fun and enjoyment.
Mr. U. K. Modi, President and Mrs. Kumkum Modi, Vice-President of Dayawati Modi Public School dedicated Dayawati Modi Centenary Black in their mother's memory on her 100th Birth Anniversary on 17th Nov. 2015
The School has a nicely laid out Children Park; Basket-Ball, Volley Ball, Table Tennis, Foot Ball, Hand Ball, Throw Ball, Hockey, Cricket, Kho-Kho grounds and Badminton Courts. A Botanical Garden is there and arrangement for gardening is available. Apart from these, there is a magnificent auditorium with the seating capacity of 1000. The modern computer rooms are indeed a pride of the school. A separate Wood Craft Workshop is a unique feature of the school.