About School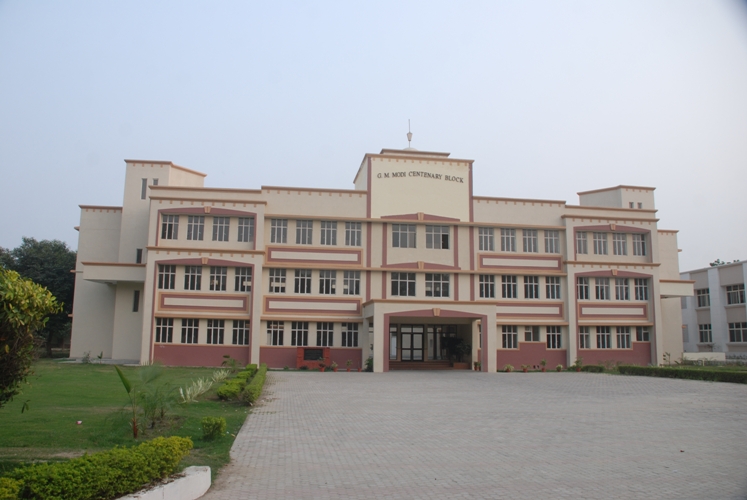 If your plan is for one year, plant rice;
If your plan is for ten years, plant trees;
If your plan is for hundred years, Educate Children

Confucius

Welcome to Dayawati Modi Public School. D.M.P.S is an innovative, vibrant, creative and energetic organization where each one of us strives through our practice to whole heartedly serve children and make every learning moment a joyful, effective and meaningful one. Late Rai Bahadur Gujar Mal Modi (Padma Bhushan) a well known industrialist and philanthropist devoted to Education founded this Co- educational institution after the name of his wife Mrs. Dayawati Modi, a great lover of education herself.

The school is situated on Hapur Road, and is a member of National progressive schools conference (NPSC), sahodya and is affiliated to central Board of secondary Education, Delhi (CBSE). The school's pride are the three separate building for senior, junior and pre-primary classes. Mr. U.K. Modi president and Mrs. Kumkum Modi, vice-president of Dayawati Modi Public School dedicated 'Rai Bahadur Gujar Mal Modi centenary Block' which is a 'state of art' building in their father's memory on his 100th Birth Anniversary.

Winners are not made in a day. DMPS in the last 45 years has grown in all spheres by leaps and bounds. It has grown from strength to strength in terms of infrastructure, academics, sports, discover centre, computer activities, field trips, outdoor and adventure. Utmost care is taken by passionate, committed, dedicated and effective staff to nurture the child and develop him into confident and responsible young adult. No stone is left unturned to instill moral values in the students so that they maintain high standard of behavior.

The core team of DMPS work towards exploring the innate potential of each child believing each child to be unique. Our goal is to stimulate their curiosity, guide them to explore, help them to acquire skills and instill the joy of learning which would set the tone for the rest of their lives. Our outstanding links with parents are one of our key factors in our students progress and we look forward to working with you to make your childs years at DMPS a truly happy and rewarding time.