Co-curricular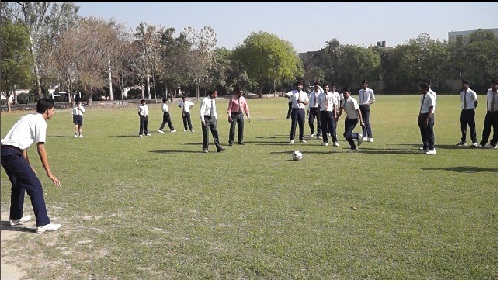 Awards
The awards have been constituted for the best students based on overall performance of the child.
(1) Rai Bahadur Guiar Mal Modi Award - for Class lX-XII
(2) Rai Bahadurni Mrs. Dayawati Modi Award - for Classes upto VIII
The House System
The school is divided into four HOUSES namely-
Arjuna House - Blue Colour, Chanakya House - Red Colour, Bhabha House – Green Colour, Nehru House - Yellow Colour. Each House is under the charge of a House Master and some Tutors. The House Master acts as a local guardian of the children.
House Captains and the Senior and Junior Prefects help the House Master in the efficient running of the House. The students are trained in shouldering responsibilities through the monitorial system. The House appointees are expected to carry out routine administration of respective Houses.
A healthy spirit of competition and maximum participation is encouraged amongst the Houses by arranging Inter-House competitions for which trophies and individual prizes are awarded.